OVERNIGHT TRIPS Last Updated -
01/15/2020 at 12:03 PM


***All prices are subject to change***
---
Palm Springs 2020

Pricing for 2020- CLICK -> Palm Springs
Now offered New 14 Nights Date:  March 4-18, 2020  – Call (517) 787-0441 for more information & Pricing


Photo Credits:  visitgreaterpalmsprings.com Greater Palm Springs CVB @visitgreaterps
---
April 18-25, 2020 "SOUTHERN CHARM"
Savannah, Georgia – Charleston, South Carolina – Asheville, North Carolina – Lexington,  Kentucky.  MOTOR COACH TOUR.
  TOUR HIGHLIGHTS:
One Night in Powell TN
Two Nights in the Historic District of Downtown Savannah.
Two Nights Downtown Charleston on Marion Square.
One Night in Ashville North Carolina.
One Night in Richmond, Kentucky
Seven Breakfasts.          One Lunch.      Six Dinners.
Trolley Tour of Savannahs Historic District.
Magnolia Plantation and Gardens Tour.
Guided Tour of Historic Charleston.
Tour of the Biltmore Estates in Asheville, NC
Chimney Rock State Park & the Blue Ridge Mountains.
Luggage handling, tax & tips on included meals & events.
Price Per Person based on:
Double $1489  –  Triple $1432  –  Single $1989
---
April 18-25, 2020 "Springtime Tulip River Cruise" Collette Vacations
SPRINGTIME TULIP RIVER CRUISE
April 21-29
Experience the color and glory of spring on this leisurely river cruise through Holland and Belgium. Float past blooming fields of flowers and windmills. Visit the expansive tulip fields of Keukenhof Gardens, home to more than 7 million tulips and one of the most visited attractions in all of Europe! Visit Kinderdijk, and see Holland's largest concentration of windmills. Enjoy a canal cruise in the heart of Amsterdam. Step back to medieval times during a Bruges sightseeing tour. Sample artisanal cheese at a Dutch farm. Stop in Arnhem, the favorite summer retreat of the Dutch royal family.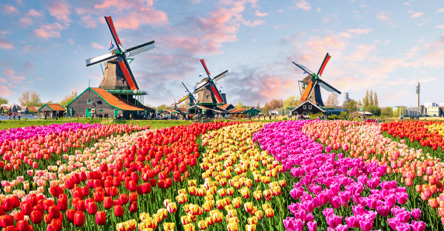 9 Day, 20 Meals – Call (517) 787-0441 for more information or a brochure
---
April 27-29, 2020 "CREATION MUSEUM & ARK ENCOUNTER"
Two Night / Three Day
Experience two unforgettable events in Petersburg & Williamstown, Kentucky
75,000 Square Foot Museum – Featuring world class exhibits.
The Ark – Full size reconstruction of Noah's Ark  – Worlds Largest timber frame structure.
Guided tour of Cathedral Basilica of Assumption
Prices are per person based on occupancy
Double $497  –  Triple $485  –  Quad $475  – Single $625
Reservation Form required with Deposit call (517) 787-0441 for Brochure
---
May 13-20, 2020 "LONDON & PARIS"
London & Paris

May 13-20, 2020 • 8 Days • 9 Meals

CLICK HERE – For more information

---
May 23-26, 2020 "GRAND HOTEL ON MACINAC ISLAND"
Memorial Day Weekend
Tour Includes:
All Transportation:  Motorcoach, Ferry, & Horse Drawn Taxi to Grand Hotel
Meals:  Three Full Breakfasts & Three (Five-Course) Dinners
Saturday Eve Champagne Reception
Nightly Demitasse Coffee after Dinner with Music
All luggage handling
All rooms are Standard Grand Hotel Rooms
Prices and updated information coming soon.  Call (517) 784-8908 for more information
---
June 12-19, 2020 "TUSCANY & THE ITALIAN RIVIERA"
Tuscany & the Italian Riviera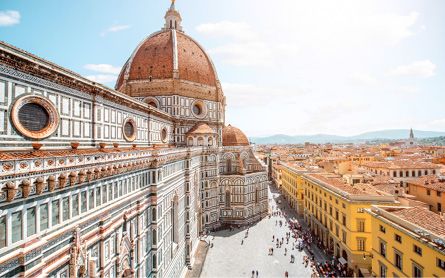 June 12-29, 2020 • 8 Days • 10 Meals

Call (517) 787-0441 for more information or a Brochure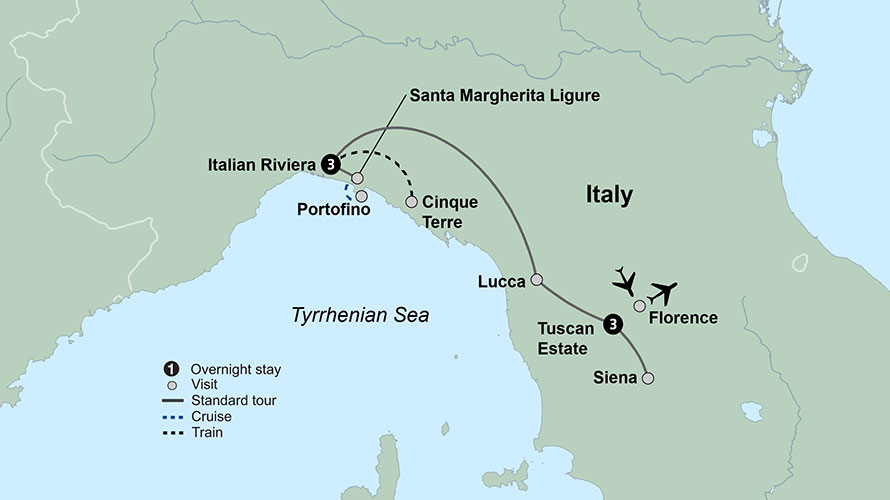 ---
June 22-25, 2020 "MISSISSIPPI RIVER CRUISE"
Motorcoach Tour
One night at Leclaire, Iowa
Enjoy a memorable meal at "The Iowa Machine Shed"
94 Mile Day Cruise North on the Mississippi River aboard the Victorian Riverboat "TWILIGHT"  Includes all 3 meals onboard.
Spend the night in Dubuque with time in the evening to visit The Mississippi River Museum (Admission Included)
Or visit The Diamond Jo Casino, The Forth Street Cable Car, or The Boardwalk
Enjoy another day on the "TWILIGHT" returning south on the Mississippi River with all three meals onboard.
Last Night back in Leclaire, Iowa before returning home.
Also Includes: 2 more meals (Total of 8), Luggage Handling, Bottle of Water Daily, Experienced Jackson Trippers Guide/Escort.
Price Per Person Based on Occupancy
Double $729  /  Triple $719  /  Quad $709  /  Single $895
Optional Insurance $75 Per person additional (Due with Deposit)
---
June 27 – July 4, 2020 "CAPE COD Summertime Seaside Getaway"
CAPE COD Summertime Seaside Getaway
June 27 – July 4, 2020
LODGING
Four nights lodging at the Blue Water Resort overlooking Nantucket Sound located in Yarmouth, MA, on your own Private beach. One night in Poughkeepsie, NY ?One night in Syracuse, NY — ?One night in Owego, in the Finger Lakes region of NY.
MEALS
14 Meals, 7 Breakfast, 1 Lunch and 6 Dinners carefully selected for quality, local flavor and unique locations. 
INCLUDED IN YOUR TOUR 
Cape Cod including: Driving Tour of Nantucket Island, Cape Cod Scenic Railroad, Poughkeepsie and Rhinebeck, New York. Tour Hyannis the hub of Cape Cod 
Admission to: The Vanderbilt Mansion in Hyde Park, John F. Kennedy Museum in Hyannis. Nantucket Whaling Museum, Corning Museum of Glass & Market, Heritage Museum and Gardens, Norman Rockwell Museum, Atwood House.
All luggage handling, taxes, & gratuities for included events. 
Fully escorted by an experienced Jackson Trippers Tour Guide. 
New Motor Coach with talented & friendly driver, WIFI service and electrical outlets. Complimentary water will be provided daily while touring.
TOUR HIGHLIGHTS
Our 7 Night 8 Day tour will begin by settling into your motor coach with an experienced driver for a safe journey starting with our first night in Syracuse NY. As we travel East, we travel along the Mohawk River will learn about the Erie Canal and the Hudson River.
Time to head to the Cape for our four-night stay at the beautiful Blue Water Resort. Located on a private beach just steps away from Nantucket Sound with free time to enjoy the beautiful coastal view.
Travel along the Old Kings Highway to see quaint towns, lovely homes and learn about cranberries, kettle ponds, sea captains, half-cape architecture, whaling and the graveyard of ships. Stop at the Chatham Lighthouse and visit the home of Captain Joseph Atwood built in 1752.
We board the Hy-Line High Speed Ferry for our cruise to Nantucket Island, the "Little Grey Lady" 27 miles to sea. The island looks much as it did during the peak of the heyday as a prosperous whaling and shipping port of the 1800's: with cobblestone streets cedar shingled homes and elegant mansions still as charming as it ever was. Enjoy a driving tour of the island and the fishing village of Sconset dating back to the 1670s and a former retreat for an actor's colony.
 Tour Hyannis, MA the commercial center and Hub of Cape Cod.
See St. Francis Xavier Church where the Kennedy Family worships, the JFK memorial that overlooks Lewis Bay and the JFK Museum for a glimpse of the life of JFK and his family during their time in the Cape, the place that they called home for many years.
All aboard the Cape Cod Scenic Railroad Colonial Lunch Train. Enjoy an expertly prepared three course meal while taking in the coastal landscape and beautiful surroundings.
The Heritage Museum and Gardens features over 100 acres of design gardens, exquisite flowers and shrubs along with the American Folk-Art Gallery, automobile gallery and hand carved carousel.
Visit the Norman Rockwell Museum to view the world's largest collection of original art by Americas favorite illustrator.
Tour the Vanderbilt Mansion & grounds, the oldest Hudson River estate. It provides a glimpse of estate life, and the world of the American millionaire during the era historians refer to as the Gilded Age.
Historic Rhinebeck, N.Y. along the Hudson River. Visit to the Corning Glass Museum & Market it is outstanding and a must see.
               PRICE PER PERSON                                                          
DOUBLE OCCUPANCY……..…$1,670
TRIPLE……………………..…..$1,630     
SINGLE………………………$2,079        
A DEPOSIT OF $250.00 PER PERSON IS DUE WITH THE SIGN-UP REGISTRATION FORM BELOW.
BALANCE IS DUE IN FULL BY MAY 26, 2020 – Optional Add-on Insurance: $137 per person with deposit.
Mail this form with a $250 DEPOSIT OR FULL PAYMENT, AND OPTIONAL INSURANCE.  BALANCE DUE 5/26/20
---
July 8-10, 2020 "STRATFORD FESTIVAL" in Canada
Stratford Festival – July 8, 9 & 10, 2020
The cultural lure of Stratford, Canada's premier town for the arts. From the finest Shakespeare company in North America to one of the largest costume warehouses in the world, they have it all. Art in all its forms, from the theatre scene to fine-art galleries to hand-crafted quilts and other beautiful objects. The Stratford Festival is North America's largest classical repertory theatre company. Each season, they present a dozen or more productions in four distinctive venues and produce classics, contemporary dramas and musicals.
INCLUDED IN YOUR TOUR

·         Two nights at the Arden Park Hotel located in downtown Stratford.

·         Three wonderful productions at the Festival and all new Tom Patterson Theatres with A-preference seating.

·         Tour of Stratford with free time in Downtown for lunch and shopping.

·         Two dinners and two full breakfasts.. Admission to the Perth Museum and one of the world's largest costume Warehouses.

·         Transportation and luggage handling.

PRODUCTIONS "Chicago" This is an all new production with the world-renowned director and choreographer, Donna Feore. With its killer score and knock-'em-dead dance numbers the Aspiring chorus girls light up the stage with all that jazz!

"Here's What it Takes" An original score by music Hall of Famer Steven Page. With the D & C by Donna Feore. The journey of two entertainers from stardom to their eventual decline and breakup. A roller coaster of lows and highs.

"All's Well That Ends Well" By William Shakespeare. Helena, an orphaned doctor's daughter finds a miraculous cure for the King of France and tries to claim her reward the hand of Bertram, the young love she adores.
Price Per Person Based on Occupancy
Double $829  /  Triple $819  /  Single $1049
Add-On Optional Insurance  $75  / Single $105  Due with Deposit
Deposit:  $200 Per Person with Reservation Form
Final Balance Due:  June 2, 2020  (If booking after June 2, full payment required to book)
Call (517) 787-0441 for a brochure to mailed to you!
---
2020 "ALASKA" featuring Holland America
Start Booking Alaska for 2020  (July 13 – 25, 2020 or August 10-22, 2020) or 2021
Land & Sea Tour – Yukon & Denali
Included:  All Transportation (Motorcoach, Air, Rail & Cruise)
Gold Dredge 8, Klondike Spirit Yukon River Cruise
McKinley Explorer domed rail between Anchorage and Denali  Historic White Pass & Yukon Route Railroad
Inside Passage Cruise
---
Imperial Cities with Oberammergau Passion Play
Imperial Cities with Oberammergau Passion Play
featuring Budapest, Vienna & Prague
July 29 — August 08, 2020 • 11 Days • 16 Meals
We also have clients booked:  July 20 – 30, 2020
Click Here for Tour Information
---
August 22-28, 2020 "Neighborhoods of NEW YORK CITY"
Neighborhoods of NEW YORK CITY
Featuring: 6 Nights – 7 Days with Four Nights in New York City in Midtown Manhattan at the Hilton Garden Inn
 Included in Your Trip
• Round trip transportation via NEW motorcoach
• All luggage handling & bottled water daily
• Four nights lodging in Midtown Manhattan, one night lodging both coming and going
• 7 Meals (4 Breakfast, 1 Lunch, 2 Dinners)
• Admissions to all included events and meals along with tax and gratuities
• Broadway Show – TBA
• Experienced Jackson Trippers Escort/Guide
• 911 Memorial and Grounds
• Guided touring of New York City with one of the cites best guides
• and more…
Price per person based on double occupancy
Double $1699 – Triple $1525  – Quad $1375 – Single $2399
Insurance $137 per person – Single $187 per person
---
September 19-28, 2020 "SHADES OF IRELAND"
Jackson Trippers Presents: Shades of Ireland (Collette)

See our Electronic Brochure for more information CLICK HERE
Stop in our office for a brochure or call (517) 787-0441
---
September 8-19, 2020 "NATIONAL PARKS"
National Parks of America
September 8-19, 2020 • 12 Days • 17 Meals
For More Information: CLICK HERE
…
---
October 14-20, 2020 "WASHINGTON DC" in Depth
Six Nights/ Seven Days  – 12 Meals

Tour Highlights
See Arlington National Cemetery including the Changing of the Guard at the Tomb of the Unknowns and the Kennedy Gravesites.
Marine Corps (Iowa Jima) Memorial
Illuminated night tour of Washington's Memorials and Monuments including a stop at the Lincoln, Korean War Veterans and Vietnam Veterans Memorials.
Capitol Building Tour with Gallery passes to the house or Senate.
Supreme Court and Library of Congress.
Smithsonian Institution: National Museum of American and Natural History.
Martin Luther King, Jr and Franklin Delano Roosevelt Memorials.
White House Exterior and Surrounding Lafayette Square.
World War II Memorial.
Embassy Row and Washington National Cathedral.
Air Force & Disable Veterans for life Memorials Memorial
International Spy Museum – NEW
Washington National Cathedral Tour
Museum of the Bible-NEW
Kennedy Center guided Tour
Basilica of the National Shrine of Immaculate Conception
National Archives to view the Declaration of Independence, Constitution and Bill of Rights
Wreath Laying at the Tomb of the Unknowns
Mount Vernon: George and Martha Washington's Plantation Home, Grounds and Museum
Old Town Alexandria coach tour.
Private Embassy Experience
Navy Memorial & Naval Heritage Center
Free time to visit the destination of choice
Prices Per Person
Double $1761 — Triple/Quad $1596 — Single $2125
Optional Insurance (Due with Deposit)
Double $137 — Triple/Quad $137  — Single $187
For more information pick up one of our Washington DC brochures in our office, or call (517) 787-0441
---
October 23 – November 2, 2020 "GREECE ISLAND HOPPER"
Greece Island Hopper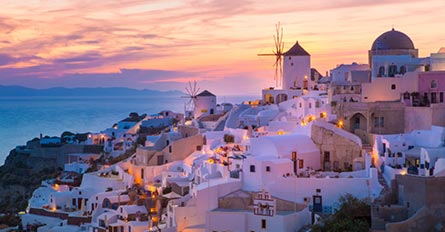 October 23 – November 2, 2020 • 11 Days • 13 Meals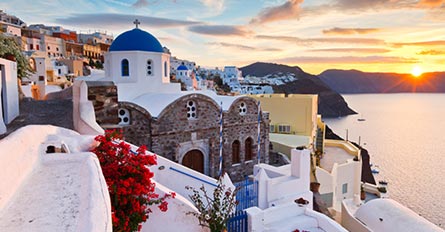 Highlights
Athens, Taverna Dinner Show, Acropolis, Mykonos, Santorini Island Tour, Ancient Akrotiri, Oia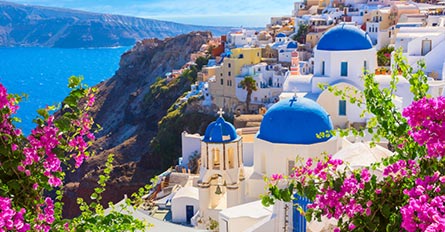 For more information and Pricing:  CLICK HERE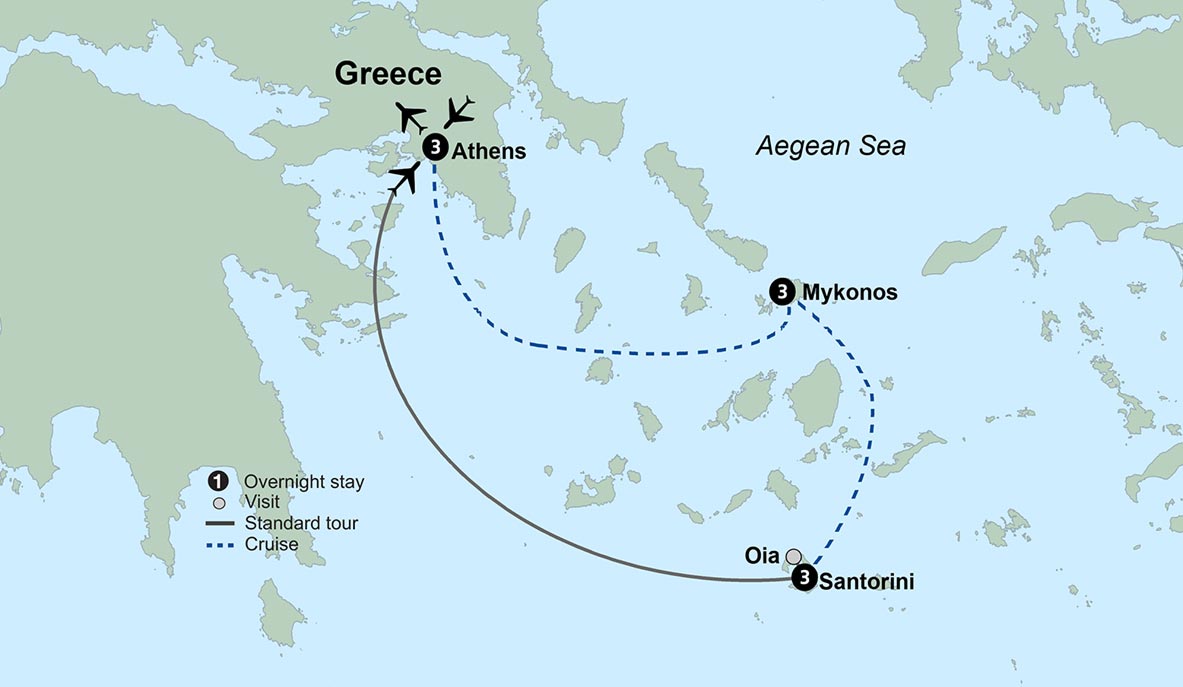 ---
November 5-12, 2020 "THE NORTHERN LIGHTS OF FINLAND"
THE NORTHERN LIGHTS OF FINLAND 


November 5-12, 2020 • 8 Days • 11 Meals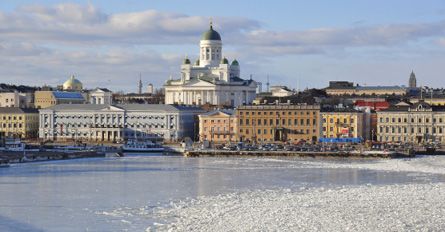 Highlights
Helsinki, Senate Square, Helsinki Cathedral, Lapland Region, Kakslauttanen Arctic Resort, Finnish Sauna, Meet & Greet with Santa, Reindeer Safari, Northern Lights Searches, Husky Safari, Glass Igloo Accommodation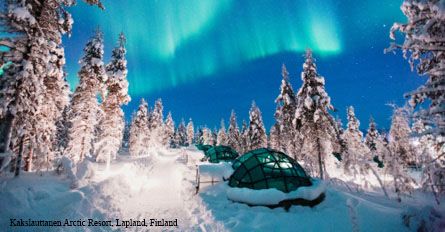 For our Electronic Brochure:  CLICK HERE

Stop in to pick up a brochure or call (517) 787-0441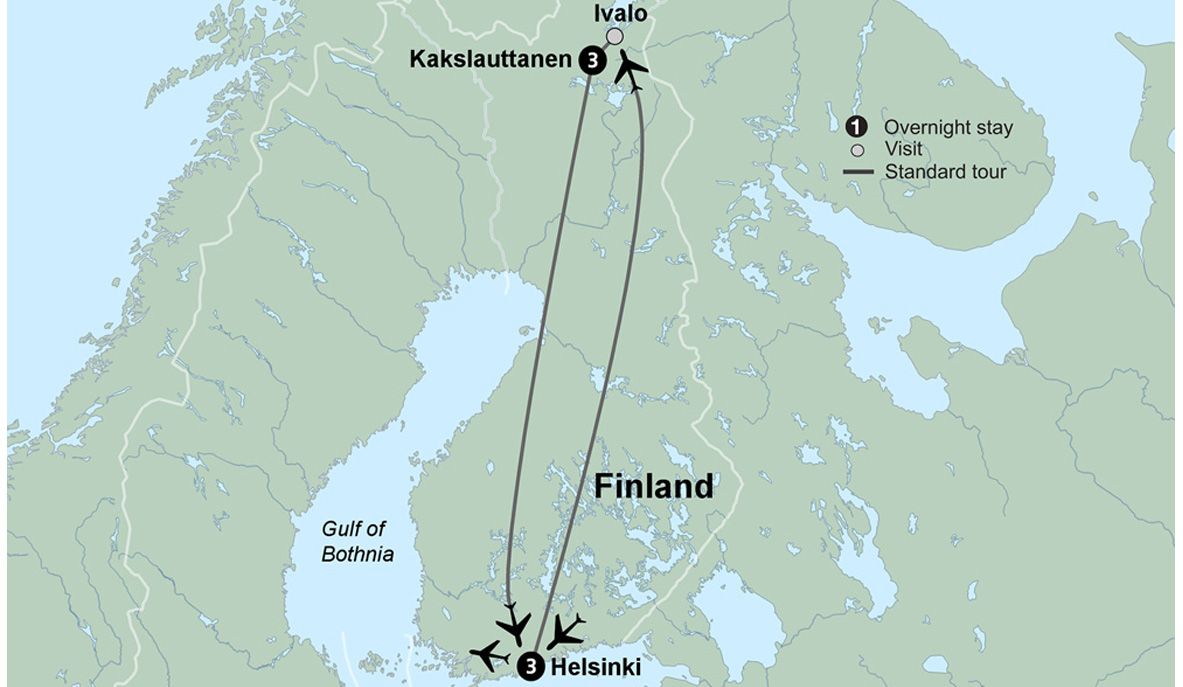 ---
Additional Information
CONTACT INFORMATION:
OFFICE: 517-784-8908   OR   800-482-5761
FAX: 517-784-1754
WEBSITE: WWW.MYTRIPPERS.COM
MAILING ADDRESS:
500 W PROSPECT
JACKSON, MI 49203
The gift of travel will always fit and will never wear out! Certificates are available for any amount and can apply to any of our wonderful trips through the year.
---
---